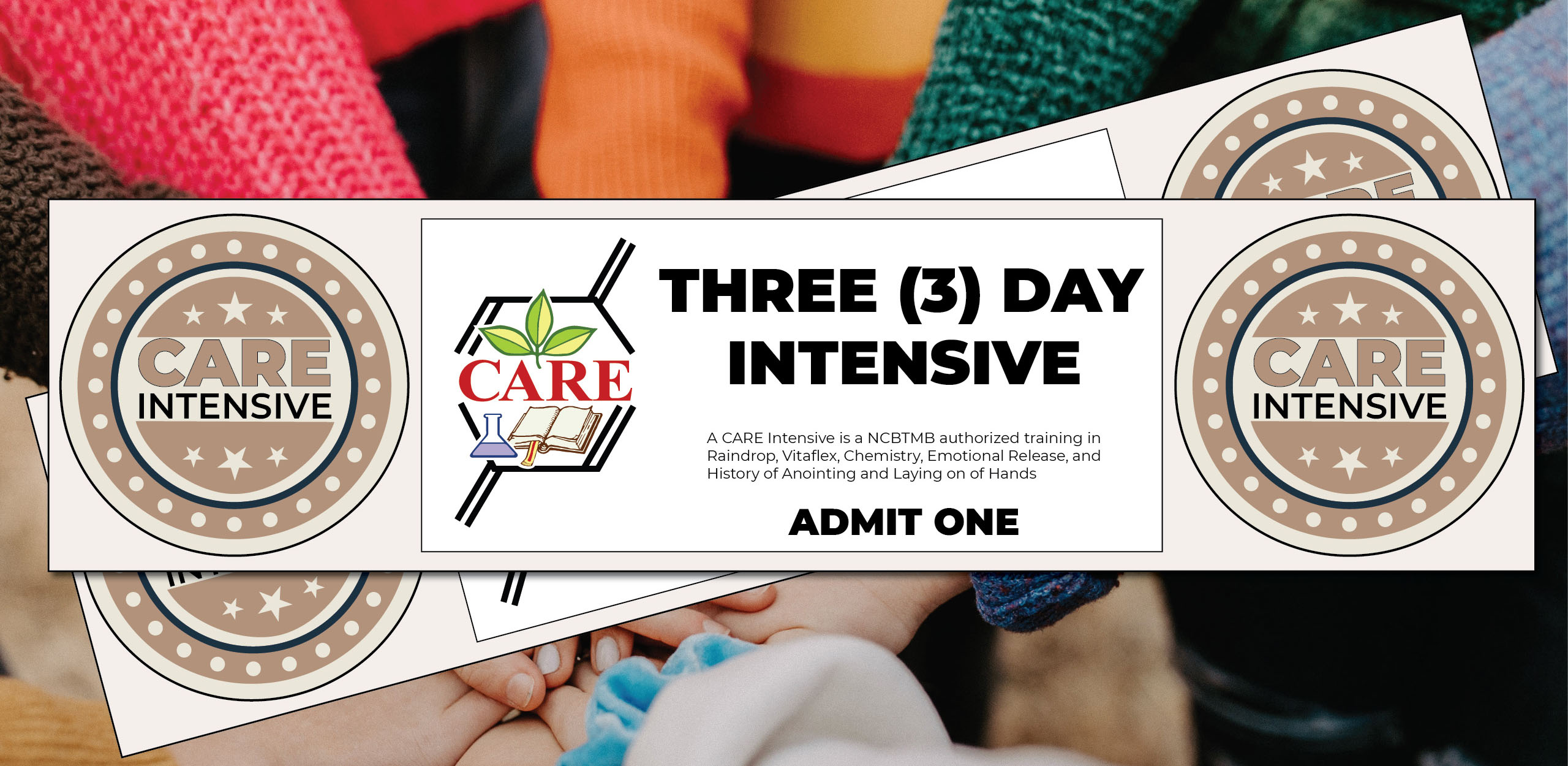 3-Day Intensive – Bloomington IL
September
22,
2023
-
September
24,
2023
Typical class schedules and requirements
Click on one of the buttons above to learn about the typical format for the class including schedule and requirements. These are presented as a suggested format and your instructor may do things differently. When you Reserve Your Seat any changes to these suggested schedules will be provided.
I have a CARE Intensive coming up on September 22-24, 2023 and I'd like to see you there! 
You will not only learn in the classes but will also continue your journey of supporting your emotional, mental, and spiritual healing. This class is for body workers who want to grow your skills and for those who want to help your family and friends.
This intensive is an experience unlike any other! You can take individual classes or the entire intensive. 
In addition to the general information provided, I've provided information below for this specific Intensive.
Share this event with your family and friends. Please also share with your Young Living Essential Oils upline and downline, although you do not have to be a YL Brand Partner to attend classes. 
INTENSIVE  LOCATION
Ohm Energy Medicine, 209 S. Prospect, Suite 1, Bloomington, IL 61704
Nearest Airport: BMI Central Illinois Regional Airport
SPECIFIC DAILY FORMAT FOR THIS 3-DAY INTENSIVE 
~ Day 1 ~ Friday
7:30 am Registration
8:00 Introduction to CARE 
9:00 Chemistry I
Noon Lunch Break
1:00 pm Chemistry II
4:00 Dinner Break
5:00 History of Anointing
7:00 Adjourn for the Day
~ Day 2 ~ Saturday
9:00 am Applied Vitaflex
1:00 pm Lunch Break
2:00 Raindrop I
6:00 Adjourn for the Day
~ Day 3 ~ Sunday
8:00 am Raindrop II
Noon Lunch Break
1:30 pm Emotional Release
5:00 Adjourn Intensive
PREREQUISITES
Raindrop and Chemistry are each taught in two separate sessions. You must attend both sessions to receive a certificate of completion. There are no prerequisites for History of Anointing or Emotional Release.
INCLUDED MATERIALS 
Text books will be available for use during class. Some will also be available for purchase.
REGISTRATION
Email or text me at 309-306-2720 with your questions and to sign up. You can take individual classes or the entire intensive . 
Pre-registration is required as I prepare a packet for each student. Once you register and pay in full, I will email more information on preparation, supplies to bring, and supplies provided.
Register using cash, local checks from established clients, or Venmo (use payments between friends @Patricia-Iannone-1). You can also register via U.S. Postal Service by enclosing a check with the following information: date and location of event; classes you are registering for; your name, address, phone number, and email address; and check (or Venmo payment).
LIMITATIONS OF CLASS SIZE
Registrations for Raindrop and Vita Flex are limited to keep class sizes small for better hands-on attention and training. In this intensive , the number of participants for Raindrop and Vita Flex may be limited to the first 6 people who register and pay.
I look forward to hearing from you!