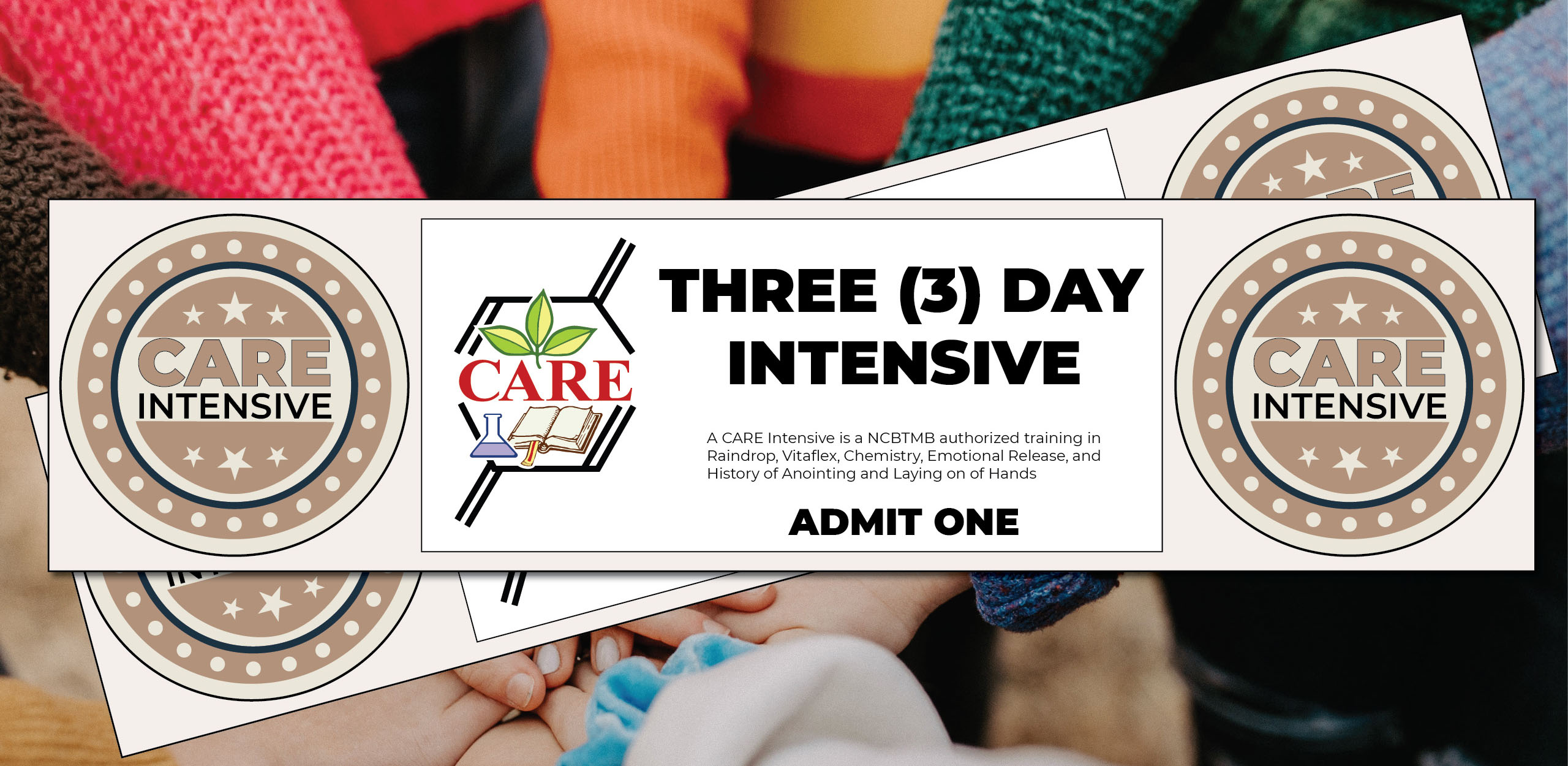 3 Day Intensive – Orlando Florida
May
26,
2023
-
May
28,
2023
Typical class schedules and requirements
Click on one of the buttons above to learn about the typical format for the class including schedule and requirements. These are presented as a suggested format and your instructor may do things differently. When you Reserve Your Seat any changes to these suggested schedules will be provided.
Attend This Training
When you request to attend this training you will be asked to provide your name and email address. The Instructor will then reach out with payment arrangements and location information.
Reserve your seat for this event.
This is a 3 day applied aromatherapy training and immersion into the Healing Arts that is open to anybody who wants to
– understand essential oils and aromatherapy more
– learn hands on techniques and healing modalities
– learn more ways to support your own mental, emotional and physical health + your friends and families too
– create an additional income stream and practice and/or teach professionally in the aromatherapy and healing arts field
It's all possible and this weekend long training is the start to it.
This training will be held at a private location at Windsor at Westside in Kissimmee, Florida. The full address will be given to you upon registration.
Over 3 days of training we cover 5 courses
1. Raindrop Technique
2. Vita Flex Technique
3. Emotional Release
4. Chemistry
5. History of Anointing, Laying of Hands + Oils of Ancient Scripture
Raindrop Technique-
This is a beautiful healing modality to bring your mind and body into harmony and alignment. It's great for stress and anxiety, muscle or joint pain, the immune system, the nervous system and greater overall, mind-body health.
In the training you'll get to learn all about Raindrop and its history, see a demonstration of a session, practice giving 2 sessions and receive 1 session yourself. We will provide all of the oils we use for the sessions.
Vita Flex-
This is a form of Tibetan acupressure that brings vitality to your body through different reflex points. This healing modality helps balance and restore your different organs and body systems to optimal health and functioning.
You'll get to learn this healing art and see demonstrations, practice giving and receive Vita Flex technique for each of the following:
– colon
– respiratory system
– lymphatic system
– nervous system
– spine
– sinuses
– heart
– brain
– eyes
– ears
– hip and spinal alignment
Chemistry-
This course is all about the how and why oils work. Going from chemistry basics to quantum physics to help you really understand the depths of aromatherapy from a scientific approach and perspective.
Emotional Release-
In this portion of the training you will explore more about healing trauma and repressed emotions, the impact they have on our well being and how aromatherapy can be a powerful tool to help. You'll get to see a demonstration of a full Emotional Release session and have the chance to receive the session if you wish. You'll also get to learn multiple personal release techniques and protocols to help yourself and others on your healing journeys.

History of Anointing and Oils of Ancient Scripture-
This course will help you better understand what it means to anoint and lay your hands for healing. You'll also get to learn more about different oils mentioned in the Bible, how they were used historically and how they're used now.
Continuing Education Credits
For practitioners wanting continuing education credits, we are approved by the National Certification Board for Therapeutic Massage and Bodywork (NCBTMB) as a continuing education Approved Provider. In addition, CARE is also recognized by the Natural Therapies Certification Board (NTCB), the Spiritual Healing Licensing Board (SHLB), and the Associated Bodywork and Massage Professionals (ABMP). This weekend training can count towards 25 hours of continuing education.
Training Schedule
FRIDAY-
8:00am . . . . . . Registration
8:30am . . . . . . Introduction to CARE
9:30am . . . . . . Vita Flex
1:30pm . . . . . . Lunch Break
2:30pm . . . . . . Emotional Release
7:30pm . . . . . . Adjourn for the Day
SATURDAY-
8:15am . . . . . . Arrival
8:30am . . . . . . Raindrop 1
1:00pm . . . . . . Lunch Break
2:00pm . . . . . . Raindrop 2
6:00pm . . . . . . Dinner Break
7:00pm . . . . . . History of Anointing and Laying of Hands
9:00pm . . . . . . Adjourn for the Day
SUNDAY-
8:45am . . . . . . Arrival
9:00am . . . . . . Chemistry 1
12:30pm . . . . . . Lunch Break
1:30pm . . . . . . Chemistry 2
4:30pm . . . . . . Wrap Up
5:30pm . . . . . . Close the Training
Tuition:
Tuition for the intensive is $800, which includes all oils you'll use throughout the training, class notes and handouts, access to a graduate community and certifications of completion for all courses.
Early registration is recommended.
If you are feeling called to this training and are in need of financial assistance, we do offer lower monthly payment plans to make the training possible for you.

REGISTER AND SAVE YOUR SPOT HERE
Pay in Full:
https://app.moonclerk.com/pay/44wq9mvk1k0t
2 Monthly Payments of $400:
https://app.moonclerk.com/pay/18z3ihfj1bj4
4 monthly payments of $200:
https://app.moonclerk.com/pay/5t2xrktnurvn
Any questions contact Kristy
Khack0726@gmail.com
815-922-2444
Can't wait to see and meet all of you coming to the training!