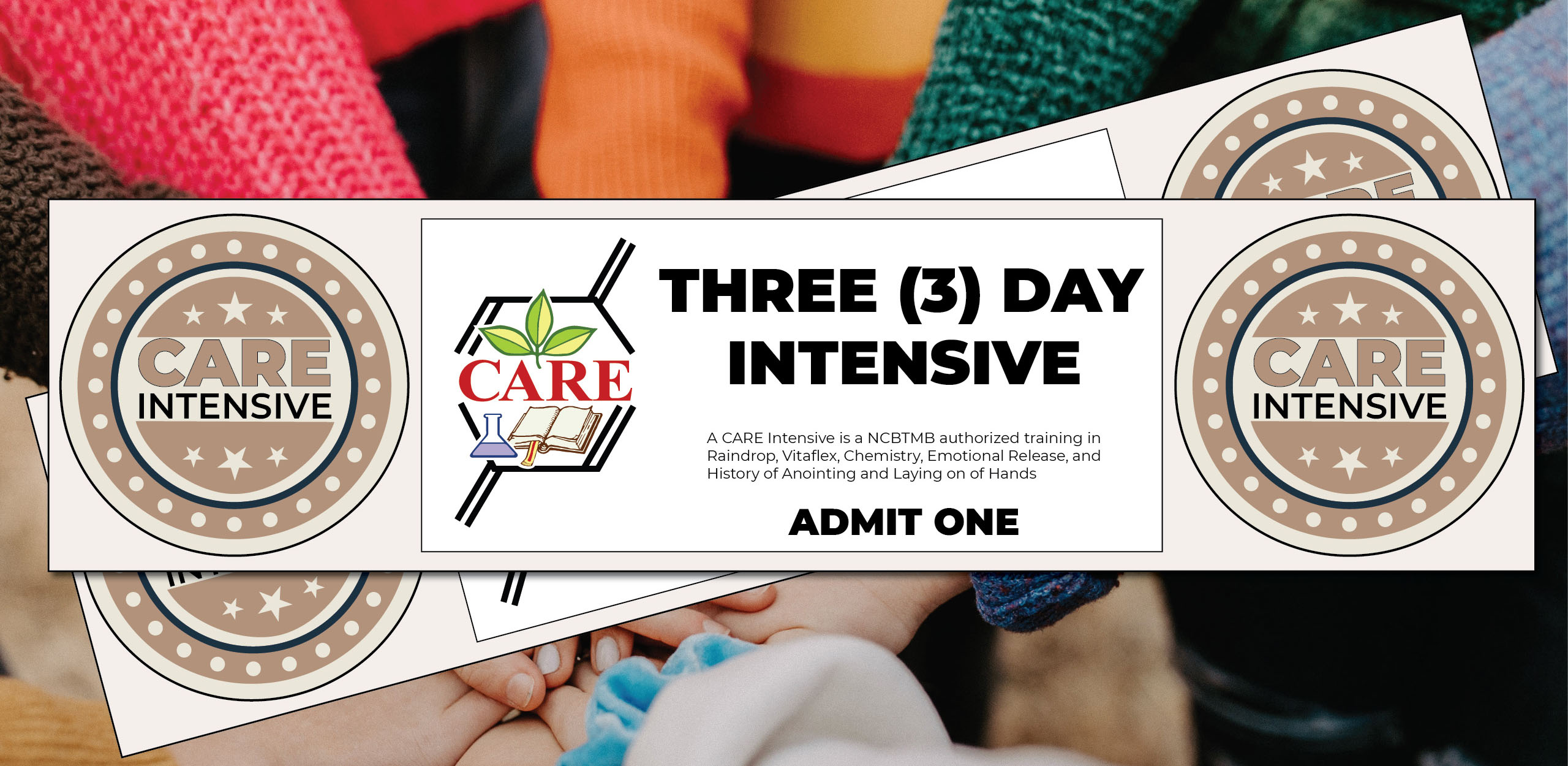 3 Day Intensive – Kelapa Gading Square Jakarta Indonesia
June
01,
2023
-
June
03,
2023
Typical class schedules and requirements
Click on one of the buttons above to learn about the typical format for the class including schedule and requirements. These are presented as a suggested format and your instructor may do things differently. When you Reserve Your Seat any changes to these suggested schedules will be provided.
Attend This Training
When you request to attend this training you will be asked to provide your name and email address. The Instructor will then reach out with payment arrangements and location information.
Reserve your seat for this event.
CARE Intensive class akan diadakan selama tiga hari penuh. Akan tetapi, Anda dapat memilih antara full set (3 hari penuh) atau Basic Set.
Yang akan Anda pelajari jika mengambil FULL Set CARE Class:
– Chemistry of Essential Oils
– History of Anointing Oils
– Vitaflex
– Raindop Technique
– Emotional Release
Sedangkan, Basic Set terdiri dari:
– History of Anointing Oils
– Vitaflex
– Raindrop Technique
Anda akan belajar lebih dalam tentang konstituen dan unsur kimia dari essential oil sebagai pembelajaran ilmiah, memahami lebih dalam tentang sejarah minyak urapan dan bagaimana minyak ini dipakai dalam jaman Alkitab dan Timur Tengah, dan tentunya Anda akan belajar teknik Vitaflex dan Raindrop dengan lebih praktikal dan detil.
JADWAL KELAS INTENSIF:
Kamis, 1 Juni 2023
8:00AM…….. Registration
8:30AM……… Chemistry I
12:30PM……… Lunch
01:30PM…… Intro to CARE
02:00PM…… Vitaflex
06:00PM….. Adjourn
Jumat, 2 Juni 2023
7:30AM.….. . Chemistry II
11:30AM…….. Lunch
12:30PM……… History of Anointing oils
02:30PM……… Raindrop I
06:30PM…….. Adjourn
Sabtu, 3 Juni 2023
8:00 AM . . . . Raindrop II
12:00PM……. Lunch
01:00PM……. Emotional Release with Essential oils
06:00PM . . . .End
*Untuk diperhatikan, kelas Chemisty of Essential oils dalam bahasa Inggris, tetapi kelas Sejarah Minyak urapan, Vitaflex dan Raindrop dalam bahasa Indonesia. Semua handout dalam Bahasa Inggris.