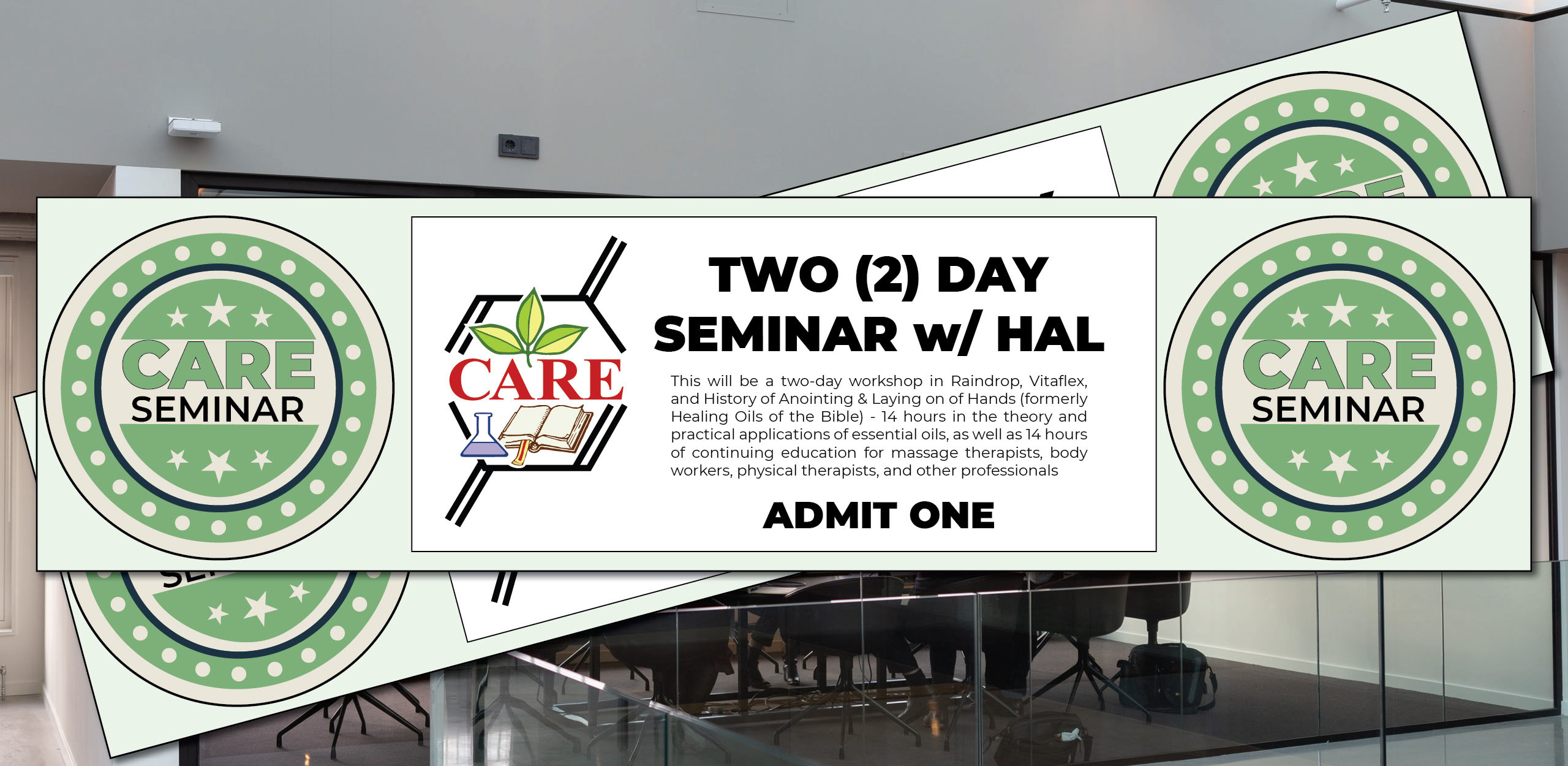 2 DAY SEMINAR W/HAL – WACO TEXAS
June
24,
2023
-
June
25,
2023
Typical class schedules and requirements
Click on one of the buttons above to learn about the typical format for the class including schedule and requirements. These are presented as a suggested format and your instructor may do things differently. When you Reserve Your Seat any changes to these suggested schedules will be provided.
Attend This Training
When you request to attend this training you will be asked to provide your name and email address. The Instructor will then reach out with payment arrangements and location information.
Reserve your seat for this event.
June 24 – 8 am to 5 pm & June 25 – 8 am to 5 pm. This is a 2 day seminar to learn the Raindrop & Vitaflex techniques. You will receive instruction as well as a hands on opportunity to learn how to perform these techniques. As a bonus you receive a class on the History of Anointing & Laying on of hands (Oils of Ancient Scripture). Contact Rose Blankenship for details, itinerary, as well as how to make the payment of the weekend training.
You will receive 14 hours of CEUs with this seminar! Click here for the Facebook event https://fb.me/e/3q63EcUCl.